Meet our Education Leader, Unity Kaddour
We all know the critical work of early childhood educators in helping shape the future and wellbeing of Australian children. Our feature this month recognises Thrive Early Learning Centres Education Leader, Unity Kaddour.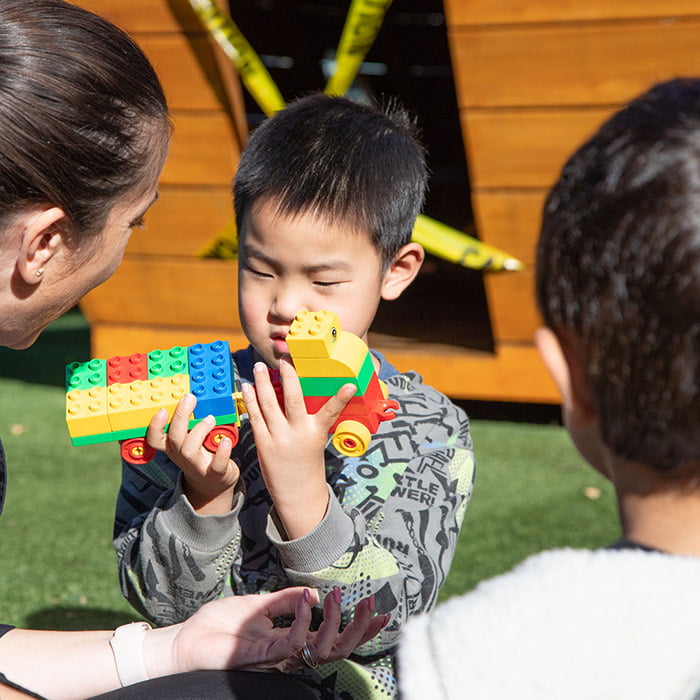 Tell us about your career background.
I have been in the Early Childhood Education sector for almost a decade. I started in Family Day Care and progressed to Long Day Care. I first began as an Educator in the 0-2 age group and found a love for the school readiness program. I transitioned into roles of leadership from Education Manager, to District Education and Compliance Manager where I was responsible for conducting audits of centre compliance and overseeing all aspects of the Education Program at every centre.
Why is Early Childhood Education so important to you?
I feel the foundation laid within the early years of a childs education are so important in building a strong and positive association with learning. I believe interest-based learning combined with a holistic approach to education allows children the opportunity to explore, be creative and find confidence in themselves.
Witnessing a child explore their world and expand their understanding is something I find so inspiring and feel privileged to be a part of. Creating positive associations with learning is something every child can thrive from, especially when moving onto their next stage of education in Primary School.
What is one of your favourite things about working in Early Childhood Education?
Building great professional relationships with staff and being able to see a collaborative plan come to fruition is the most satisfying part of my role. Being able to support staff in delivering a high quality service that puts the needs of children first while being able to balance all the documentation that is required behind the scenes is also really fulfilling.
What are the key aspects that contribute to raising a successful, independent and confident child?
Allowing experimentation and in-depth conversations with children as well as giving them the space to develop their own unique understanding of things before intervening and imparting your wisdom can do wonders for a childs development of independent thinking and confidence.
Instilling in a child that you trust that they will ask for help when they need it, and subsequently being available to them when they do ask for help, naturally instils confidence. Giving children the space to resolve issues independently which things don't go exactly to plan, builds strength, resilience, and a sense of autonomy. Exposing children to independent thinking and safe risk-taking opportunities is fundamental to a childs development.
What is the role of an educator?
The role of an educator covers a breadth of areas. From providing engaging and meaningful educational programs full of planned, intentional and spontaneous activities. To creating opportunities for children to undertake safe risk taking within their learning environment. We have to provide secure foundations and expectations of behaviour and social interactions and lead by example. Most importantly, educators have a responsibility to care for every children, holistically.