The connection of a Community Pantry to our Thrive Curriculum!
At Thrive Early Learning Centres we know Early Childhood years are the most critical to a childs development. In these formative years our Educators have an obligation to create settings where children belong, experience respectful friendships with children from various backgrounds and learn how to respect diversity. Being able to acknowledge, understand and respect difference is an essential relationship skill and is deeply embedded into the Early Years Learning Framework (EYLF).
The Thrive Early Learning Community Pantry was developed to help those struggling with the effects of Covid 19. For those that may have lost their jobs or even just finding it difficult to make ends meet. Thrive have also partnered with local charities to help us, help others.
THRIVE KIDS GIVE BACK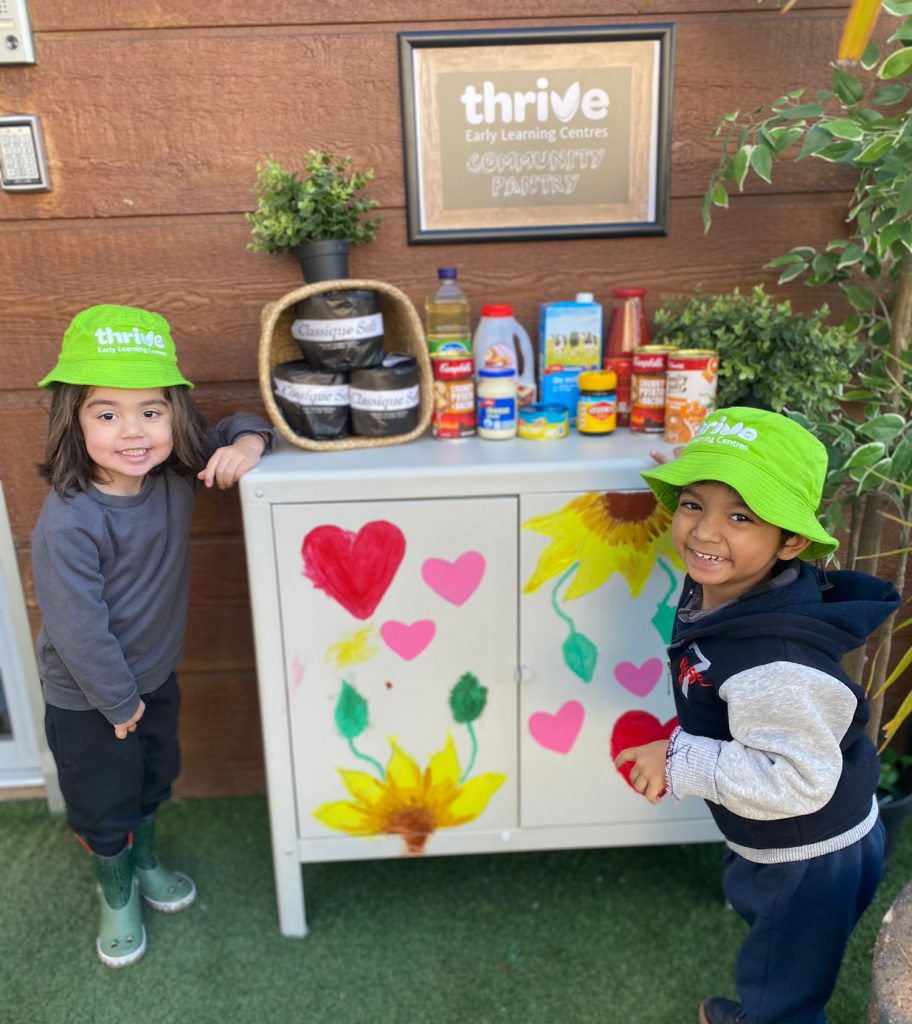 Our mission is to create a respectful and socially inclusive environment in which everybody has access to nutritious food. The Thrive Community Pantry will be restocked every month, and any remaining donations at the end of the month will be donated to the Local Charity of choice.
Thrive Blakehurst will be donating to: Kogarah Storehouse , a community organisation supported by OzHarvest.
Thrive Coniston will be donating to: Wollongong Homeless Hub, a specialist homelessness service that provides support, information, referral and advocacy to homeless people or those at risk of homelessness.
Thrive Hornsby will be donating to: Hornsby Ku-ring-gai Women's Shelter, an organisation providing a safe place for women experiencing domestic violence and homelessness.
This community initiative forms an intrinsic part of the Thrive Early Learning Program where our children learn how to develop compassion and appreciate the value of sharing. The concept of a community pantry offers invaluable learning opportunities for our future leaders as they learn the real sense of community, empathy, respect, and kindness for all people, particularly in times of need.
This simple, but powerful initiative shows our youngest members of society the role we each play in being active participants in our communities.
The Thrive Community Pantry will contain canned and tightly sealed non-perishable products. The following are some examples of what will be stocked.
Canned soup
Canned vegetables
Noodles and Pasta
Cereal
Baked beans
Tuna
Canned fruit
Pancake mix
Long life milk
Pasta sauce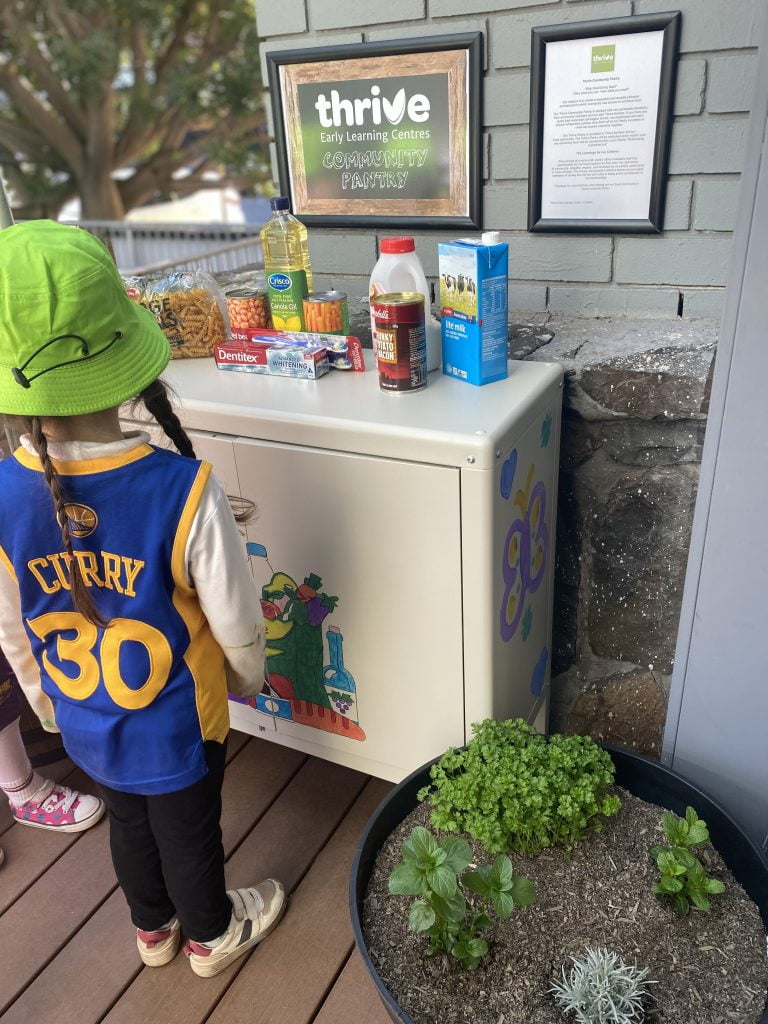 See our article here published with The Leader